Stay up to date on news from TruHearing and the hearing health industry.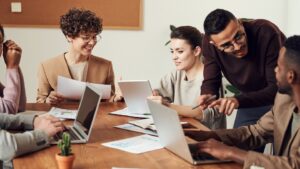 TruHearing Survey Reveals High Interest and Need Around Hearing Benefits Despite Infrequent Offering DRAPER, UT – September 13, 2022 – Health benefits are one of the most attractive offerings an employer can provide, but they often fail to provide enough coverage to meet employee needs and expectations. Dental and vision benefits are typically considered table stakes by employees, with newer health offerings growing in popularity, but for those with hearing loss, coverage can be much
Read More
Static Example for Layout
TruHearing Achieves HITRUST® CSF Certification, Demonstrating Commitment To Data Security And Risk Mitigation Hearing Health Organization Reaches Standard of Excellence for Healthcare Information Security and Privacy DRAPER, Utah, March 4, 2021 /PRNewswire/ — TruHearing, the market leader in hearing benefits, is proud to announce its Echo platform and supporting infrastructure, as well as its headquarters.