Get to know your hearing aids.
Get the most out of your hearing aids with these tips, tutorials, and success guides.
Whether you need a refresher or you're just getting started, these videos and other resources can boost your confidence in using your hearing aids.
Most modern hearing aid models will adjust automatically based on the environment you are in. However, there will be times when you want to adjust
Learn more
Caring for your hearing aids
Learning how to take care of your hearing aids today can prevent problems down the road.

Regular care and cleanings will extend the life of your hearing aids and help keep them in top working condition. You wouldn't buy a brand
Learn more

Earmolds are all around us. We see them everyday, whether we recognize them or not. Newscasters, reporters, talk show hosts, film and broadcast crews, race
Learn more

Hearing aids are small and delicate, so deciding how you will keep them safe is one of the most important things you can do. Here
Learn more
Adapt to your new hearing aids, accelerate your progress, and enhance your hearing health with these practical tips, and resources.

Wearing hearing aids isn't like putting on your first pair of glasses. The world won't snap right into focus. In fact, for most people it
Learn more

Once you recognize your hearing loss and you've addressed it with hearing aids, your next step to better hearing is better communication—especially with the people
Learn more

Once you have hearing aids, aural rehabilitation is a great way to accelerate your progress. Think of it as the final piece in the hearing
Learn more
Get more out of your hearing aids.
Today's hearing aids are about more than just amplification. Check out all the exciting ways they can enrich your daily life.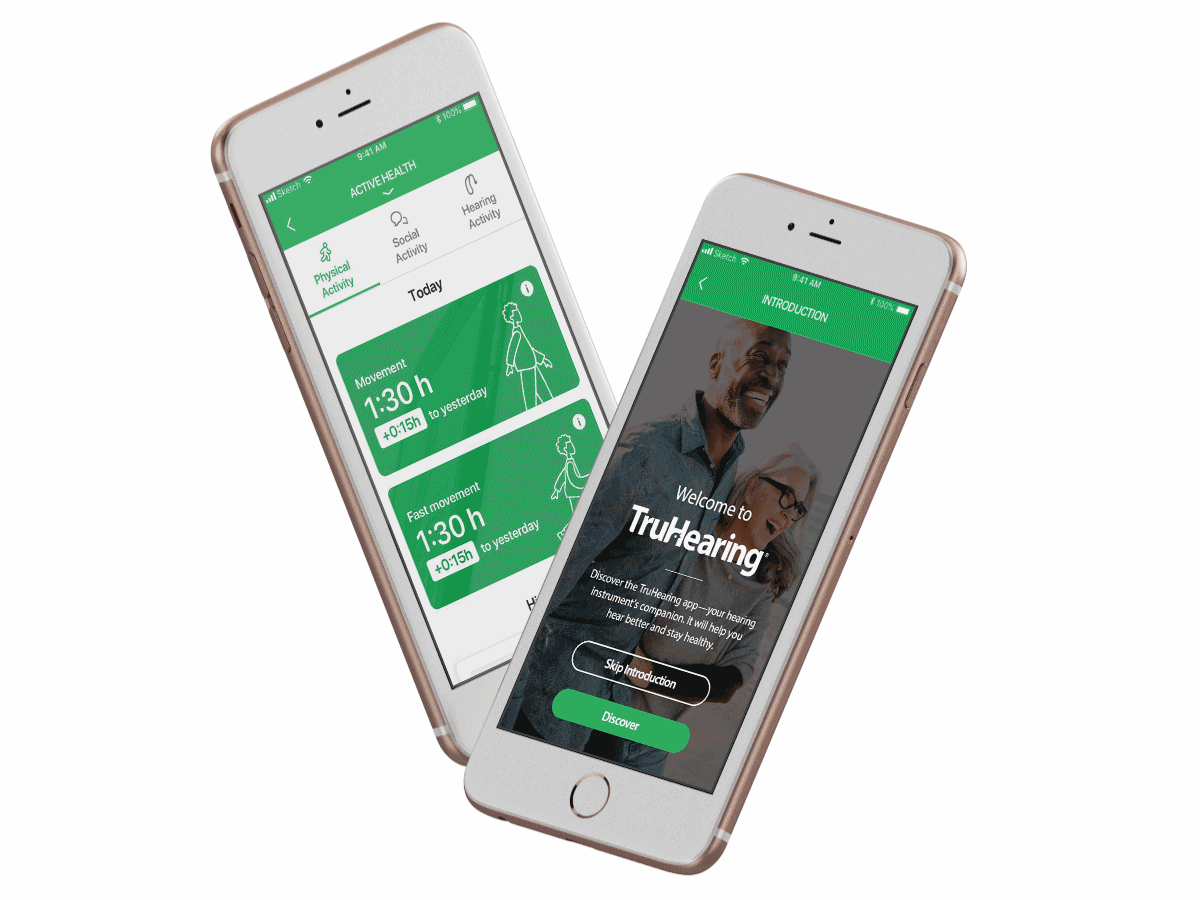 Many hearing aids can now connect to your smartphone to enhance your overall hearing experience. Here are a few of the features you may be
Learn more

Enhance your hearing aid experience with the use of accessories. The following are available from most manufacturers. TV Streamer Stream audio from your TV directly
Learn more

Smartphones are everywhere nowadays. Everyone has one, and we carry them around with us every place we go. And many new models of hearing aids
Learn more Find answers to common questions.
If you have questions on hearing health, hearing aids, or anything hearing-related, we've got the answers you need.
Need help? Give us a call.
We're ready to answer your questions, offer support, or point you in the right direction.