TruHearing Works with Leading Health Plans to Save You Thousands on Hearing Aids
Getting help with hearing loss can be confusing and expensive. That's where TruHearing® comes in. Our hearing aid benefit programs give you everything you need to improve your hearing at the lowest possible out-of-pocket cost.

Top-Rated Digital Hearing Aids
Choose from Standard, Advanced or Premium models to match your lifestyle and budget.
Professional Hearing Healthcare
Individualized care from a qualified local hearing care provider.
Personalized Support
Ongoing access to the same Hearing Consultant throughout your treatment.
Buyer Protection
A 45-day trial and comprehensive 3-year warranties back up every order.
Call now to speak with a Hearing Consultant
1-800-334-1807 TTY: Dial 711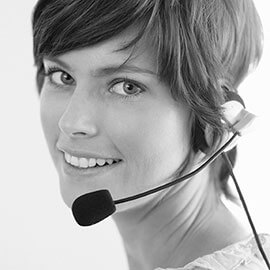 120 Batteries. Only $39.
We'll Help You Find the Perfect Hearing Aids
We offer a wide variety of styles, colors, and features, from hearing aids that are essentially undetectable to devices that connect with your smart phone or TV. With the help of a local TruHearing provider, you're sure to find an option that will address your hearing loss—and save you thousands of dollars, too.
A Variety of Styles and Options:
Virtually invisible

Advanced technology, longer battery life

Extra amplification for severe loss

Learn more about our products, prices and categories. John is wearing an in-the-canal style >>
Have questions about our hearing aids?
Give us a call at 1-800-334-1807
"I'm glad my insurance rep told me about TruHearing as it saved me about $2,800. Thank you for the great service!"
-Alice in Texas, TruHearing Customer
Your TruHearing Purchase Comes with:
TruHearing Exclusive Pricing
Because you are a valued health plan member, your insurance has negotiated low prices on hearing aids from TruHearing. That means you'll save thousands of dollars compared to pricing you'd get on your own*.
Quality Hearing Aids
TruHearing only sells models from the leading hearing aid manufacturers. We believe in quality, so even our standard-level models are rated higher than typical entry-level hearing aids. No matter your level of hearing loss or budget, we have an option that will work for you.
A Trusted Hearing Care Provider
Personalized treatment from a hearing care provider is vital to addressing hearing loss. But how do you find a reputable and qualified one? TruHearing does it for you: Our providers are highly skilled in performing comprehensive audiological assessments and recommending the best hearing aids for you.
A Personal Hearing Consultant
When you call, you'll be paired with a Hearing Consultant who will answer your questions and make sure you get the care you deserve. Your Consultant will also be your point of contact as we interface with your insurance and submit claims on your behalf.
Comprehensive Warranty Coverage
Your hearing aids come with a 45-day trial and full backup support. In the rare case you have a problem, you can rest easy knowing you've got full warranty protection with a 3-year manufacturer warranty and a 3-year loss or damage warranty†.
A Path to Better Hearing
We help you successfully transition to using your hearing aids by including up to three provider visits for fitting and adjustments. You also get 48 FREE batteries per aid‡, and ongoing educational information sent right to you.
TruHearing can verify your hearing aid coverage and can handle most applicable claims submissions, minimizing your headaches and out-of-pocket costs.
*Based on a nationwide survey of average retail hearing aid prices. †Replacement fees may apply. ‡Free battery offer is not applicable to the purchase of rechargeable hearing aid models.
Our Experienced Hearing Care Providers Will Help You with Your Hearing Loss
Addressing your hearing loss goes well beyond the hearing aid. A qualified hearing care provider is vital to the treatment of your hearing loss. Here's why: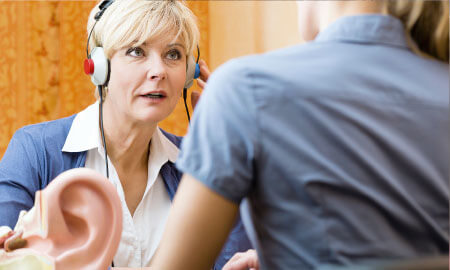 Only a certified hearing care provider is qualified to assess and diagnose your hearing.
TruHearing providers are trained in the latest technologies and approaches so they can adjust and fit an aid to match your needs.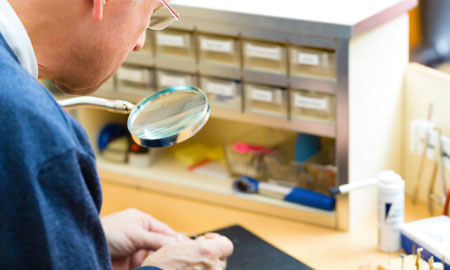 Even the most advanced technology needs to be adjusted and maintained. TruHearing providers are qualified to do just that.
Enter Your Zip Code to Check Our Provider Network Coverage in Your Area
Please enter a valid zip code
Please enter your zip code above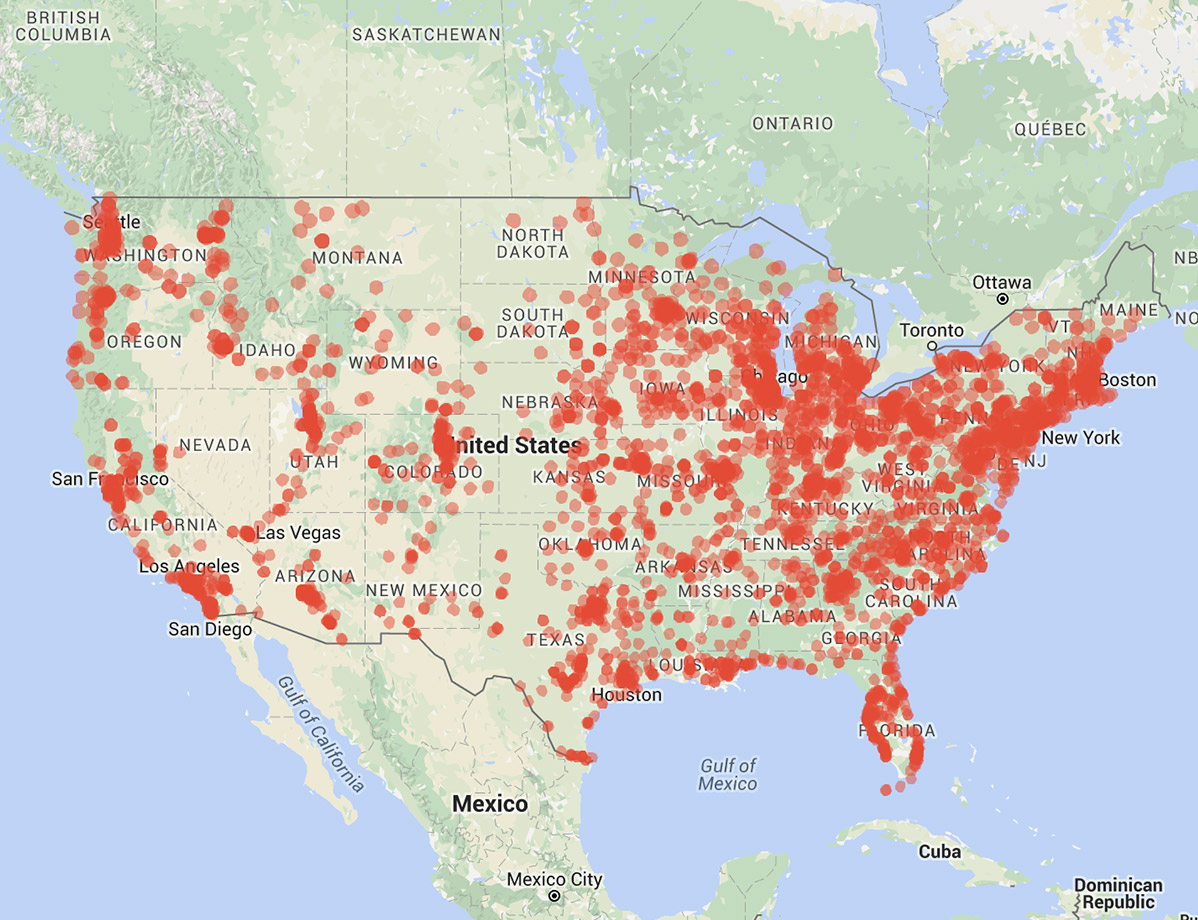 With 7,000 Provider Locations Across the Country, We're Bound to Have a Great Option Close to You
When you give us a call, we'll verify your health insurance so we can find an in-network provider conveniently located near you.
What Happens When You Call?
We make it easy to get affordable hearing aids and service. We're there every step of the way, and it's simple to get started:
1
Give Us a Call
Your Hearing Consultant will answer any questions, check your insurance eligibility and set up an appointment with a qualified TruHearing provider near you.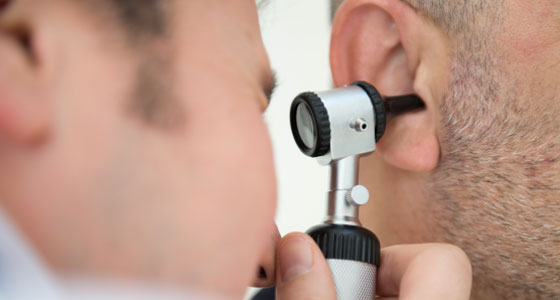 2
Go to Your Appointment
Our provider will perform a hearing exam and recommend hearing aids that accommodate your hearing loss, budget, and lifestyle.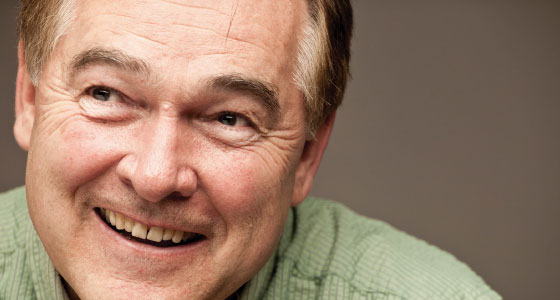 3
Get Full Support Going Forward
After the provider fits your hearing aids, two more follow up visits and ongoing support from TruHearing ensures you're happy with your new hearing aids.
Call us now, and we'll help take care of everything: 1-800-334-1807
120 Batteries.
Only $39.
LONG LASTING BATTERIES
AFFORDABLE PRICES
DEPENDABLE SERVICE
Prefer We Call You? No problem!
Simply fill out this form, and we'll be in touch.