News, Tips and Resources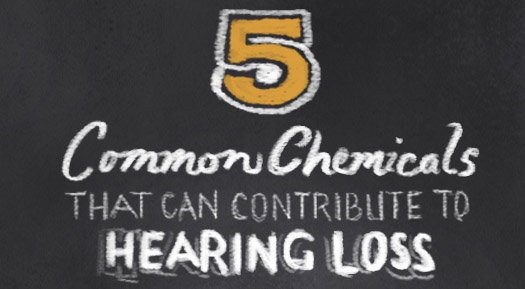 Ototoxic Hearing Loss: Signs and Treatment
Ototoxicity is literally "ear poisoning." It comes from a combination of two latin words:
Oto=Ear
Toxicity=poisoning
Ototoxicity occurs when a person ingests chemicals or certain medications that can adversely affect the way the inner ear functions. Specifically, some drugs can damage the cochlea and the vestibulo-cochlear nerve, impairing hearing and affecting balance.
3 signs of ototoxicity:
Loss of hearing
Persistent Tinnitus (ringing in the ears)
Loss of balance
Which drugs are ototoxic?
The usual suspects are on the list of ototoxic chemicals that could potentially damage your hearing:
Alcohol
Nicotine
Caffeine
Marijuana
But normal and otherwise beneficial medications have also been shown to have ototoxic affects:
Aspirin
NSAIDS, including ibuprofen
Antibiotics
Loop diuretics
Hydrocodone
Some chemotherapy medications
Some cardiac medications
See a full list of ototoxic drugs here.
However, before you freak out about taking aspirin and antibiotics, keep in mind that ototoxic hearing loss is not common and in many cases is not permanent. It may simply manifest as tinnitus for the duration of a certain drug therapy.
9 factors that contribute to ototoxic hearing loss
Ototoxicity is hard to diagnose and is often a diagnosis given when all other factors have been ruled out. But there are a handful of risk factors that you can watch out for:
Long-term, high-dose exposure to ototoxic chemicals
Cumulative lifetime dose of drugs that could have ototoxic effects
Impaired kidney function
Simultaneous ingestion of multiple ototoxic drugs
Age
Existing hearing loss or ear damage
Pregnancy
Previous exposure to head and neck radiation
Genetic pre-disposition or family history of ototoxicity
Ototoxicity cure
There is currently no cure for permanent ototoxicity; however, hearing aids can improve the effects of hearing loss and help people with ototoxicity live normal lives.
If you have ototoxicity or want to learn more about your hearing aid options, visit TruHearing.com for more info.