Four valuable advantages of offering hearing health coverage.

1. Higher quality of life
When people have trouble hearing, they pull away from others, leading to self-isolation and loneliness. Did you know that after just 4 to 6 weeks of hearing aid use, loneliness dramatically declines?
*

2. Healthcare cost savings
Treating hearing loss decreases overall healthcare expenditure. Research shows that for nearly 5,000 adults, untreated hearing loss was associated with 46% higher total healthcare costs over a 10-year period compared to costs for those without hearing loss.
*

3. Increased productivity
Hearing loss is related to memory issues and confusion, impacting workplace productivity and a company's bottom line. The stress and frustration that arises from struggling to hear in video calls or noisy environments can be alleviated with affordable hearing care.

4. Higher employee satisfaction
Healthier people feel more satisfied with their job. Comprehensive coverage gives employees the confidence to stay more engaged and more loyal to their employer, which reduces expensive turnover.
TruHearing delivers high-value hearing solutions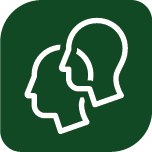 Remarkable health plan service and guidance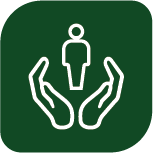 Unrivaled expertise tailoring hearing care benefits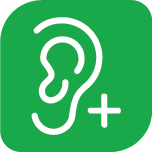 Joyful member experiences built into our DNA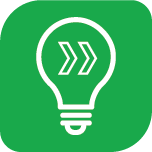 Trailblazing hearing healthcare to make it accessible by all

Fill out this form and we'll be in touch.¹
*required

¹ By submitting this form, I agree to the privacy policy and for my contact information to be used by TruHearing for marketing purposes.