TruHearing Choice Gives You Hearing Aids for 30-60% off Retail Prices

TruHearing Choice is our most widely available hearing aid discount program. Health plan members with this program enjoy:
Average savings of $1,100 per hearing aid
Low, transparent pricing
Digital hearing aids priced between $695 and $2,270
Access to a wide variety of models, styles, colors, and features
Flexible payment options to meet your needs
Not sure if your insurance provides you with TruHearing Choice discounts? One of our Hearing Consultants can verify your program eligibility in minutes.
Call Now to Get Started:
1-800-334-1807 TTY: Dial 711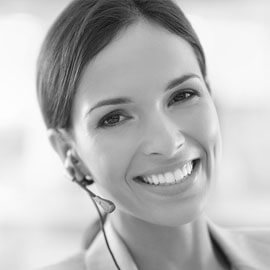 TruHearing Choice Product Category Comparison
TruHearing Choice offers a rich array of models, styles, colors, and features to meet your hearing loss needs. Whether you need hearing aids that are virtually undetectable or ones that connect to your smartphone or TV, we have an option to meet your needs and budget.
Technology Level

Natural Sound Level

Listening Environment

Styles

Programs

Channels

Features

Pricing
Technology Level

Standard

Natural Sound Level
Listening Environment

Best for predictable environments, like a home

Styles

Many styles available

Programs

Up to 3

Channels

Up to 16

Features

Manual Digital processing

Adjustable speech enhancements

Adjustable feedback cancellation

Noise Reduction

Rechargeability

Bluetooth®

Device app connectivity and support

Wireless connectivity

MFA (Made For All) connectivity

Pricing

Starting at $1,159
Technology Level

Advanced

Natural Sound Level
Listening Environment

Best for more challenging environments, like offices or when in motion

Styles

Most styles available including RIC and BTE models

Programs

Up to 4

Channels

Up to 32

All Standard features plus:

Advanced automated digital processing

Motion sensors

Dynamic Soundscape Processing

AI technology

Pricing

Starting at $1,399
Technology Level

Premium

Natural Sound Level
Listening Environment

Best for the most challenging environments, like restaurants or when in large groups of people

Styles

All styles available including instant fit, Slim RIC, and Ultra Power BTEs

Programs

Up to 5

Channels

Up to 48

All Advanced features plus:

Premium automated digital processing

Extended bandwidth for better perception of speech and sound

Own Voice Processing (OVP™)

Binaural Directionality

SoundSense Learn

EchoBlock

Pricing

Starting at $1,899
"I got [a hearing aid] for less than half of what it would normally cost because of TruHearing. My quality of life has skyrocketed… it has soared to heights I couldn't imagine."
-Chris Palmer, TruHearing Customer
Your TruHearing Purchase Comes with:
TruHearing Exclusive Pricing
Because you are a valued health plan member, your insurance has secured low prices on hearing aids from TruHearing. That means you'll save thousands of dollars compared to pricing you'd get on your own*.
Quality Hearing Aids
TruHearing only sells models from the leading hearing aid manufacturers. We believe in quality, so even our standard-level models are rated higher than typical entry-level hearing aids. No matter your level of hearing loss or budget, we have an option that will work for you.
A Trusted Hearing Care Provider
Personalized treatment from a hearing care provider is vital to addressing hearing loss. But how do you find a reputable and qualified one? TruHearing does it for you: Our providers are highly skilled in testing, diagnosing, and recommending the best hearing aids for you.
A Personal Hearing Consultant
When you call, you'll be assigned a Hearing Consultant who will answer your questions and make sure you get the care you deserve. Your Consultant will also be your point of contact as we interface with your insurance and submit claims on your behalf.
Comprehensive Warranty Coverage
Your hearing aids come with a 45-day trial and full backup support. In the rare case you have a problem, you can rest easy knowing you've got full warranty protection with a 3-year manufacturer warranty and a 3-year loss or damage warranty†.
A Path to Better Hearing
We help you successfully transition to using your hearing aids by including up to three provider visits for fitting and adjustments. You also get 48 FREE batteries per aid‡, and ongoing educational information sent right to you.
TruHearing can verify your hearing aid coverage and can handle most applicable claim submissions, minimizing your headaches and out-of-pocket costs.
*Based on a nationwide survey of average retail hearing aid prices. †Replacement fees may apply. ‡Free battery offer is not applicable to the purchase of rechargeable hearing aid models.
What Happens When You Call?
We make it easy to get affordable hearing aids and service. We're there every step of the way, and it's simple to get started: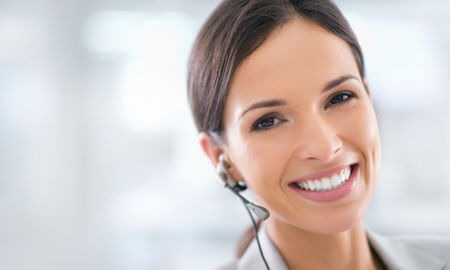 1
Give Us a Call
Your TruHearing Hearing Consultant will answer any questions, check your insurance eligibility, including verifying your copayment amount, and set up an appointment with a certified TruHearing provider near you.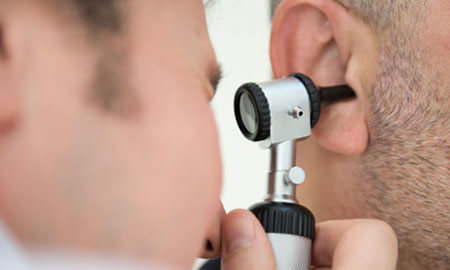 2
Go to Your Appointment
Our provider will perform a hearing exam and recommend hearing aids that accommodate your hearing loss, budget, and lifestyle.
3
Get Full Support Going Forward
After the provider fits your hearing aids, you get a 45-day trial period, 3-year warranty, and follow-up support to ensure you're happy with your new hearing aids.
Call now to speak with a Hearing Consultant: 1-800-334-1807
120 Batteries. Only $39.
Great Batteries.
Low Prices.
Free Delivery.
BUY NOW
Prefer We Call You to Set Up an Appointment?
No problem! Just give us your info and we'll be in touch shortly.