TruHearing Products, Pricing and Programs​
Hearing loss is a healthcare issue. So we brought together health insurance companies, hearing care providers and hearing aid manufacturers to save you thousands of dollars on quality care and hearing aids.
How Much Will I Pay for Hearing Aids from TruHearing?
Your out-of-pocket cost for hearing aids depends on the benefits or allowance available from your health insurance and the hearing aid model you decide on. You can also choose from several flexible payment options to make your hearing aids more affordable.
Programs and Pricing
All TruHearing programs can save you thousands in out-of-pocket costs on hearing aids. Each health plan benefit structure can be unique, but customers generally have access to one of two TruHearing programs:
Both TruHearing programs come with a variety of hearing aid options to address your hearing loss. They include quality digital hearing aids, care from skilled hearing care providers and our standard inclusions (48 free batteries per aid, 3-year warranties and three provider visits). Our Hearing Consultants can answer pricing questions or verify benefits when you call 1-800-334-1807.
About Our Products: When selecting hearing aids you should consider three important factors about the devices: Quality, Technology and Style.
Quality
Hearing aids available through TruHearing are made by the world's top manufacturers: Signia, Oticon, Phonak, ReSound, Starkey, and Widex. After spending decades and hundreds of millions of dollars on research and development, these companies produce highly sophisticated, miniature computers that address a wide spectrum of hearing loss. What's more, these hearing aids are smaller, last longer and fit more comfortably than ever before.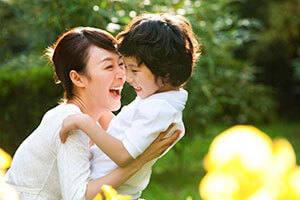 Technology Levels
Hearing aid devices typically fall into one of four levels of digital technology: Basic, Standard, Advanced and Premium. Chips, components, features and connectivity determine a device's technology level. At TruHearing, we don't offer Basic level hearing aids: Standard is our "entry-level," which is an important distinction to make as you compare prices.
Standard Hearing Aids
Standard Hearing Aids perform well in everyday environments like home and work. They come with up to nine channels that help enhance speech and include features like directional microphones, feedback control and up to three listening programs that can be customized for the most common listening environments.
Advanced Hearing Aids
Advanced Hearing Aids are great for challenging environments like restaurants or family gatherings. These devices add more channels and advanced features that make it easier to filter background noise and better isolate speech among many complex sounds. Unlike standard hearing aids, advanced hearing aids introduce automated features that constantly adjust and tune your hearing aids as the environment changes. They also include up to four customizable listening programs.
Premium Hearing Aids
Premium Hearing Aids are the most advanced hearing aids available and are appropriate for the widest range of listening environments including loud restaurants, large groups with lots of speech and noise, and environments with continuous loud background noise. Like advanced hearing aids, premium hearing aids will automatically reduce noise and adjust to speech, but they also continually evaluate the sound environment to help better identify where the sound and speech is coming from. These hearing aids include up to five customizable listening programs.
Styles
Our hearing aids come in a wide variety of styles from powerful, but discreet, behind-the-ear (BTE) models to the smallest available styles known as invisible-in-the-canal (IIC) models. Your TruHearing provider will consult with you about your hearing loss and lifestyle to determine which style is best for you. Because our prices are based on technology level rather than style, you'll not only get a style that works for the way you live, you'll also get the peace of mind that comes from matching the right technology to your unique hearing needs.