We're Committed to Improving Access to Affordable, High-quality Hearing Care
TruHearing and the insurance companies it partners with are improving the hearing healthcare industry by making hearing aids affordable for more people than ever before. Over 100 million people—nearly one-third of all Americans—have access to affordable hearing aids because their health plan offers them TruHearing. And that number is growing every year.
Though hearing aids haven't been traditionally covered by most health plans, we're working with forward-thinking insurance companies to change that. We work with your health plan, the country's best hearing healthcare professionals, and top-rated hearing aid manufacturers to make hearing aids affordable for you.
---
A Message from our Founder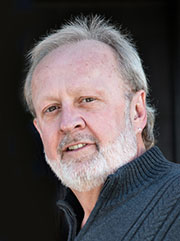 In 2002, my father-in-law discovered he had hearing loss. Though I didn't know anything about hearing aids, audiologists, or prices, I wanted to make sure he got the care he needed. So, I volunteered to help him go through the process of getting hearing aids.
The more I learned, the more I believed that a better solution was waiting to be found. I thought hearing loss should be a basic healthcare issue, and I decided to do something about it.
I founded TruHearing to give more people access to affordable hearing healthcare. And more than 10 years down the road, I believe we've made many positive inroads toward providing access to affordable hearing aids for nearly one-third of Americans.
But our mission isn't over. There are still millions of people out there who can't get the right hearing healthcare at the right price. We'll continue to work to expand our programs to as many people as possible and further improve hearing healthcare for everyone.
Today, our hope is that we can help you get the care you need at a price you can afford.
Lindsay Atwood
Founder, TruHearing