Mid-Level Standard Digital Hearing Aids Covered in Full for UAW Trust Members
TruHearing® is the hearing aid administrator for Trust members in the following plans: Blue Cross Blue Shield Enhanced Care PPO (ECP), Blue Cross Blue Shield Traditional Care Network (TCN), Blue Cross Blue Shield Medicare Advantage PPO, Aetna Medicare Advantage PPO
Members can get a wide range of the latest hearing aids at four copay levels. The benefit allows for a hearing assessment and up to two (2) mid-level standard digital hearing aids covered in full, once every 36 months using a TruHearing provider, as well as:
45-day risk-free trial period
Free office visits for the first 6 months after purchase
3-year warranty
48 free batteries per aid (for non-rechargeable models)
The convenience of over 5,000 provider locations nationwide
Follow-up care and ongoing hearing health education
Take advantage of your benefit by calling TruHearing and making an appointment with an audiologist today!
Call now to get started:
1-844-394-5420 TTY: Dial 711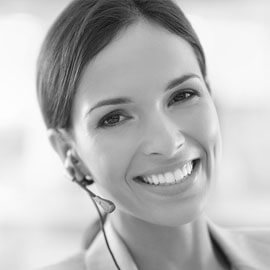 Hearing Aid Copays for Trust Members
These copays are available for members of BCBS Enhanced Care PPO (ECP), BCBS Traditional Care Network (TCN) – Medicare, BCBS Medicare Advantage Plan, and Aetna Medicare Advantage Plan.
Mid
$0 Copay per aid
38 hearing aids to choose from
Advanced
$500 Copay per aid
54 hearing aids to choose from
Flagship
$650 Copay per aid
53 hearing aids to choose from
To schedule an appointment and find a provider near you call TruHearing at 1-844-394-5420
What Happens When You Call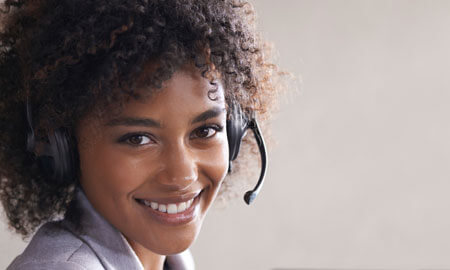 1
Give us a call
Your TruHearing personal consultant will answer your questions, verify your benefit, and set up an appointment with a certified TruHearing provider near you.
2
Go to your appointment
Our provider will perform a hearing exam and recommend hearing aids that accommodate your hearing loss, budget and lifestyle.
3
Get full support going forward
After the provider fits your hearing aids, you get a 45-day trial period, 3-year warranty and follow-up support to ensure you're happy with your new hearing aids.
Call us now and we'll help take care of everything. 1-844-394-5420
More Resources
Click below to find out more about your benefit, see frequently asked questions, and learn about tips, tricks, and advice for new hearing aid wearers.
How-to Videos
TruHearing provides ongoing resources and videos that help you learn about the care and maintenece of your new hearing aids.