News, Tips and Resources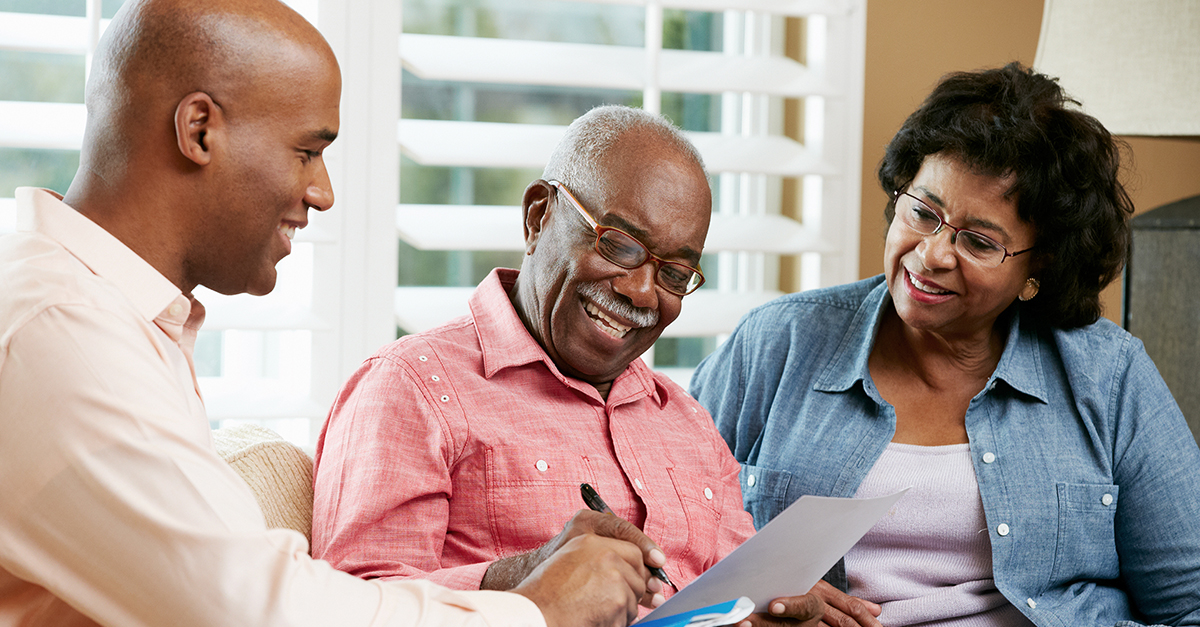 How to Save Money AND Lower Your Taxes on Healthcare Expenses
We all know that hearing aids can be expensive, so it's important to stretch your healthcare dollars and cut your personal cost as much as possible. In fact, if you plan correctly for all expected and unexpected healthcare costs, not only can you lower your up-front, out-of-pocket cost, you may also be able to lower your taxable income in the process and keep more money in your pocket. Here are a few suggestions you may consider to lower your out-of-pocket spending and taxes on hearing aids and other healthcare related expenses.
Itemize Your Medical Expenses on Your Taxes
If you know you have big health expenses coming up, like hearing aids, you may want to plan several health expenses for the same year, says Dave Beemster, CEO of the H&R Block Park City, Utah branch. "I tell people this: if you're going to have something major done, have it all done. Pay everything you can in the same year." For example, if you know you have a large healthcare purchase you need to make this year, also "go to the eye doctor, go to the dentist, and get your knee fixed because you want to incur and pay for all those expenses in one year when you can benefit from it, instead of spacing it out over several years." Not only can this help you meet and exceed your deductible—lowering your out-of-pocket costs overall—but it also increases your chance of being able to itemize your healthcare costs and increase your tax deductions.
How do you know if you can itemize? If your total out-of-pocket healthcare expenses are greater than 10% of your adjusted gross income (AGI), any amount you spend over 10% can be itemized. So, if you have paid for multiple large healthcare expenses (to exceed 10% of your AGI), and you're already itemizing other deductions—like mortgage interest, charitable donations, etc.—add itemized health expenses to increase your total tax deduction. If you know what your costs are going to be ahead of time, do the math to find out if itemizing might have the potential to lower your taxes. Remember, before making big decisions like this, be sure to consult with your tax advisor to weigh the benefits.
Health Savings Account
Hands-down, the best way to lower your overall cost on healthcare expenses is to take advantage of a health savings account (HSA). An HSA is a specific type of account you set up with your bank, both you and your employer can contribute to it, and all the money that goes into the account is tax free.
Beemster, says that "The goal of an HSA is to make your money pre-tax. So if I make $50,000, I'm only reporting $47,000 [as my adjusted gross income] because $3,000 went into an HSA." He adds: "As long as the money comes out and is used for unreimbursed, qualified medical expenses, the money remains tax free."
An HSA is something that Stacey Gibson, Human Resources Consultant at Stratus HR, calls a "triple tax threat" because it's "tax free going in, tax free going out, and the interest on that account is also tax free." Which means you don't pay any capital gains on your HSA.
Another great advantage of an HSA is that you can increase or decrease your monthly contribution whenever you want. If you know you have something big coming up, you can put money in the HSA ahead of time then use that tax-free money to pay for it. Beemster agrees, "My advice to plan for a large medical expense is to put money into the HSA, as much as allowed or that you can afford, so the money that comes out is never taxed."
If you don't already have an HSA, keep in mind you can only open one if you meet all the following four criteria:
You're covered by a qualified high-deductible health plan
You're NOT covered under another health plan that is not a qualified high-deductible health plan
You're not entitled to Medicare benefits
You cannot be claimed on another person's tax return
If you're unsure if your health plan is a qualified high-deductible health plan, there are specific requirements defined by federal law. For 2018, a qualified plan has a minimum deductible of $2,700 for a family ($1,350 single) and a maximum out-of-pocket of $13,300 for a family ($6,650 single).
An HSA investment is especially savvy for people planning for retirement. Although your eligibility to put money into an HSA ends when you are 65 and enroll in Medicare, you can continue to withdraw the money you've invested in an HSA for as long as the account exists, completely tax free. Beemster advises people thinking about retirement to max-out their HSA contribution each year as a way to invest in future healthcare expenses after retirement.
Keep in mind that the rules of HSAs change after you reach age 65 and enroll in Medicare. Although you cannot open an HSA after you enroll in Medicare, you can continue to use HSA money tax-free for as long as the account exists. Additionally, even though you may be enrolled in Medicare, if your spouse is not, they can still contribute to the account and you can use those funds.
Flex Spending Account
A Flex Spending Account (FSA) is similar to an HSA but with some limitations. Just like an HSA, money that goes into and out of the account is tax free, so it is still a great way to pay for medical expenses and has all the same tax advantages. The downside of an FSA is that, unlike an HSA, it is owned by your employer, so you can't take it with you when you leave your job. Additionally, the funds are "use it or lose it" and do not roll over each year.
Healthcare Incentive and Wellness Programs
Another way to lower your out-of-pocket cost on healthcare is to enroll in wellness and incentive programs offered by your employer or health plan. These types of programs are meant to reward you for living a healthy lifestyle and hitting specific health goals, and they can be extremely financially beneficial. For example, one program may reward you if you quit smoking by increasing the company-paid portion of your health insurance premium each month. Another program may reward you for exercising regularly and having regular health checkups by increasing the employer contribution to an FSA or HSA. Check with your employer or health plan to see if you are eligible for these programs, and find out how to enroll.
Combine Any of the Previous Strategies with Discount Programs
Although HSAs, FSAs, wellness programs, and planning on itemizing your expenses can help lower your taxable income, you can also take advantage of discount programs to lower you up-front cost. Both HSAs and FSAs have yearly contribution caps, so it makes sense to stretch those dollars as far as you can. The less you pay up front for medical expenses, the farther you can stretch those dollars. For example, the yearly contribution cap for an FSA is $2,500. If you need hearing aids, you'll pay an average of $2,300 for a single hearing aid—leaving only $300 in your account to use the rest of the year. However, through a discount program like TruHearing, you may pay only $1,500 for that same hearing aid, leaving $1,000 in your account for other tax-free medical expenses.
Nearly all health insurance plans offer discount programs, but you may not be aware of all the programs available to you. Each insurer offers different programs that provide discounts on glasses and contacts, gym memberships, weight loss programs, nutrition programs, and more. For example, TruHearing works with many national and regional health plans to provide their members with significant savings on hearing aids. Check your health plan's website or give them a call to find out what health and wellness discounts may be available to you. And if you'd like to find out if your health plan offers TruHearing, give us a call and we'll find out for you.
Lower Your Costs All Around
When looking to lower your costs for medical expenses, remember that you can lower your taxes by using approved tax-free incentives to not only lower the personal cost of the expense but also decrease your taxes at the same time—saving you even more. Talk to your financial advisor, tax advisor, or health plan representative about the best way to maximize your savings on big healthcare purchases.