News, Tips and Resources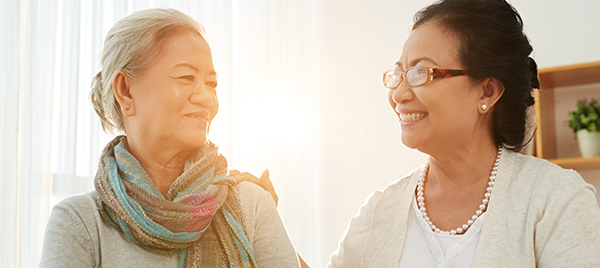 3 Things You Can Do to Promote Hearing Loss Awareness During Better Hearing and Speech Month
Did you know that next month is Better Hearing and Speech Month? It'll be here in just a couple of weeks. Hearing healthcare is obviously something we feel passionately about at TruHearing. So every May we try our best to encourage people to learn about their own hearing loss and build awareness about hearing loss issues. And, of course, it's the perfect time to encourage people to get their hearing tested. How can you help? Here are three things you can do to increase awareness of hearing loss issues and treatment during Better Hearing and Speech Month.
1) Educate Yourself
The best way to spread awareness of hearing loss issues is to educate yourself first. Even if you have hearing loss and wear hearing aids, many people don't understand how hearing loss develops or how it can affect the health and wellness of those who decide not to address their loss. If you're looking to learn more, here are some great places to start:
2) Talk to Family and Friends with Hearing Loss
Although you've taken steps to address your hearing loss and seen the difference hearing aids can make in your life, you likely know many people with hearing loss that still haven't taken the first steps toward better hearing. You may have friends or family members who still have reservations or concerns about addressing their loss. Here are some ideas and materials you can offer to help them feel comfortable addressing their hearing loss:
Ultimately, though, you will make the biggest difference by talking to your friends and family about your experiences and how your life has been positively impacted since addressing your hearing loss. So don't be afraid to share. People need to hear it and be reassured!
3) Promote Hearing Loss Awareness
Once you've educated yourself and talked to those around you, you can reach out through email and social media to tell people about hearing health and the positive impact hearing aids can have in others' lives. The American Speech-language Hearing Association offers many great tools you can download and give away in person or through email and Facebook to promote hearing loss awareness. See all the free stuff here: ASHA: Better Hearing and Speech Month.
You can also follow us on Facebook, where we regularly post articles and resources about hearing loss and hearing aids that you can use to educate yourself and share with the people around you: Click here to go to our Facebook page.
Thanks for being a TruHearing customer. We hope you'll use Better Hearing and Speech Month as an opportunity to spread awareness of hearing loss issues and encourage the people you care about to address their hearing loss as well.